Goji are a fast moving, data-driven PPC (pay-per-click) and CPM ad agency based in Phillip St, Sydney. We handle Google Ads, Google Shopping, Facebook Ads and all forms of online advertising.
We not only have proven results to back up our claims, regularly obtaining 1000% returns on investment for our customers – we are fully transparent in what we charge for our services.
Our Digital Ad Services include:
Google Ads
Google Shopping
Retargeting
Mobile
Video
Display
Facebook
Linkedin
Contact us for more information on how we can help, including a scoping and pricing of your requirements, or alternatively read more on Goji's values as a Digital Advertising partner.
The Tools Necessary To Achieve Results
We are living in a digital golden age. Never before have agencies had the abundance of tools, features and applications to properly aid them in their endeavours. But while the tools are there, the knowledge to actually use them to their full potential remains a mystery to most agencies, or in some cases, use them correctly. An effective PPC agency should be more than comfortable using the tools at their disposal with ease, fluency and elegance. So, what makes Goji different?
To ensure that the job is done properly and that it goes above and beyond expectations , an agency should know every single detail, feature and purpose of the tools that they employ, and the experience to know how to best utilise their features.
Here at Goji we are trained and certified in Google Analytics, AdWords and Shopping. Every employee is Google certified, allowing us to get the results that you want. Having this knowledge allows us to think outside the box. Using the tools at our disposal, we can interpret data, drive goals and analyse leads that put you and your business on the leading edge.
Ability To Stay Ahead Of Trends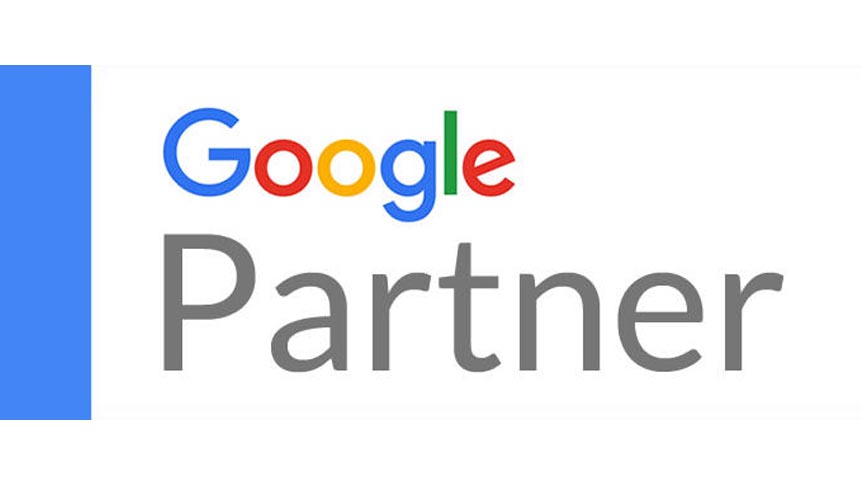 People's behaviour have centered around technology in the last 10-12 years. This change in behaviour is so apparent that most, if not all digital marketing agencies should be constantly thinking about upcoming technological trends, devices, techniques and strategies in their short-term future plans. Technology cannot just be a single channel that is separate from the main business channel, it must be an integral part of daily work, living and breathing new trends should be the status quo for any digital marketing agency.
Our key strategy to staying ahead is using data to derive insights and using that intel to develop stronger strategic plans. By capturing, observing, and analysing data, goals can be profiled and assigned specific action steps.
Staying ahead in the world of digital marketing is a way of life here at Goji. As technology changes, it is important that we continually update our knowledge to devise better strategies. We constantly review and monitor changes in the digital space, so that we are prepared for the short and long term future, and to better benefit our clients. This includes research on social media, leveraging industry resources, engaging with industry experts and staying up to date via networking opportunities.
Open One-On-One Communication With The Client
A great digital marketing company should be knowledgeable in obtaining, engaging with and relating to clients without putting up unnecessary barriers in the communication process. Possessing and gaining knowledge of our clients and their market; meeting clients needs through clear and open communication channels are key to maintaining a healthy and productive relationship.
Clarity of communication is important when attempting to understand what you truly need. Attaining clarity often involves asking key questions, key end goals and methodologies to gain a better understanding of your situation. Not understanding these factors when trying to communicate with a client could lead to catastrophic breakdowns in client-consultant trust, work and their overall relationship with each other.
Goji understands the importance of client-consultant communication. Each of our consultants are readily available, 24/7 to assist clients reach their end goals. Clients are given weekly and monthly updates to ensure that results are trending towards their goals.
Digital Expertise
You want only the best for your company, that much is understood. Hiring the best digital marketing agency for the job is essential if you want to improve and grow your digital marketing strategy. The best digital marketing agencies will have vast experience across multiple digital marketing channels, ones that access content, browsing and research ideas across a diverse range of devices and platforms.
Finding a digital marketing agency with a proven track record driving digital sales, generating leads is paramount. Many organisations continue to underestimate both the importance, challenges inherent in developing and implementing a sound approach to incorporating social and digital technologies into their external communication efforts.
Goji Web Marketing speaks the lingo and are the experts in all things digital marketing, focusing on short, mid-term and long-term goals of each and every client and have access to in-depth knowledge and expertise of social media and other digital technologies. We have certainly done our homework. We have an expansive portfolio of clients, companies and industries. Goji can tailor is strategies to your needs so that, at the end of the day, you achieve the results you want.
Be Data-Driven
Data, measurements, and analytics are essential components of prosperous marketing campaigns, because they outline and demonstrate the effectiveness of your initiatives, and allow highly accurate decision making, allowing goals and objectives within the campaign to be realised at a faster rate. That's why successful marketing firms use these measures to track their goals and be able to explain the reasons behind those successes.
In addition to this, mapping out the effectiveness of each campaign allows you to be informed at every point during the campaign's run, allowing agencies to progress toward achieving your goals. An effective marketing agency uses analytics to measure the outcomes and achievements of their actions, and uses a continual process using this data to drive better conversion rates.
Goji has an obsession with data. We have the drive to deliver results by knowing everything about your business, even the things you didn't know about. Using this information, we can hand-craft a strategy that will effortlessly integrate with your current marketing platforms and strategies
OUR DIGITAL AD SERVICES
Our digital advertising services include, but are not limited to:
Google AdWords Services
Google Shopping for eCommerce
Search Engine Marketing Services
Google Search and Display Networks
Facebook and Instagram Advertising
Landing page optimisation
Account Management
Summary
Author Rating





Brand Name
Product Name
Pay Per Click & Internet Marketing Services: Australia-wide