Adobe Audience Manager is Adobe's Data Management Platform or DMP. As a world leader in enterprise Data Management, Audience Manager is so powerful because it integrates seamlessly with many pre-existing advertising and analytics platforms, such as Google's Double Click, Google Analytics, and tonnes of other third party programs.
The platform acts as a kind of 'data on steroids' mechanism that allows a company to pull in all of it's 1st party data sources, such as web analytics, CRM and point of sale data – and mix this with 3rd and 2nd party data from partners and data-vendors. This enables a company to get a 360 degree view of the customer, to allow them to more reliably target users in their advertising efforts.
The Business Case
As a digital marketing professional your highest priority is helping your stakeholders deliver the relevant experience to the right customers, at the right time. But this requires collection and analysis of vast amounts of customer information stored within multiple databases, across marketing platforms.
Each of these generally come with their own segmentation tools. The result is that fragmented, disjointed messages are getting through to customers, leading to a scattered customer experience that threatens to annoying and frustrate the customer.
How do you combine and reconcile this disparate data into a single profile and deliver relevant and personalised customer experiences that work?
Adobe Audience Manager empowers marketers and agencies to optimally ingest, organise and manage data to create a true 360 degree view of customer profiles. The profiles can then be used to identify valuable customers segments and deliver powerful personalised experiences to them across any digital channel.
Gaining powerful insights of into customer characteristics, preferences and behaviours allows marketers to;
reach and target high value audiences across digital media properties,
support the customer journey,
provide consistent messages across paid and owned channels and screens,
identify new high-value prospects based on similar characteristics or behaviours
Let's dive in to how Adobe Audience Manager deliveries capabilities for Digital Marketers and their agencies.
Benefits of Audience Manager
Audience Data Consolidation
Adobe Audience Manager allows you to consolidate data-sets from various sources, giving you a powerful 360 degree profile of your clients customers. These data sources include information that your clients have collected on their own, such as CRM, point-of-sale and web engagement or analytics data, as well as information collected and shared by partners.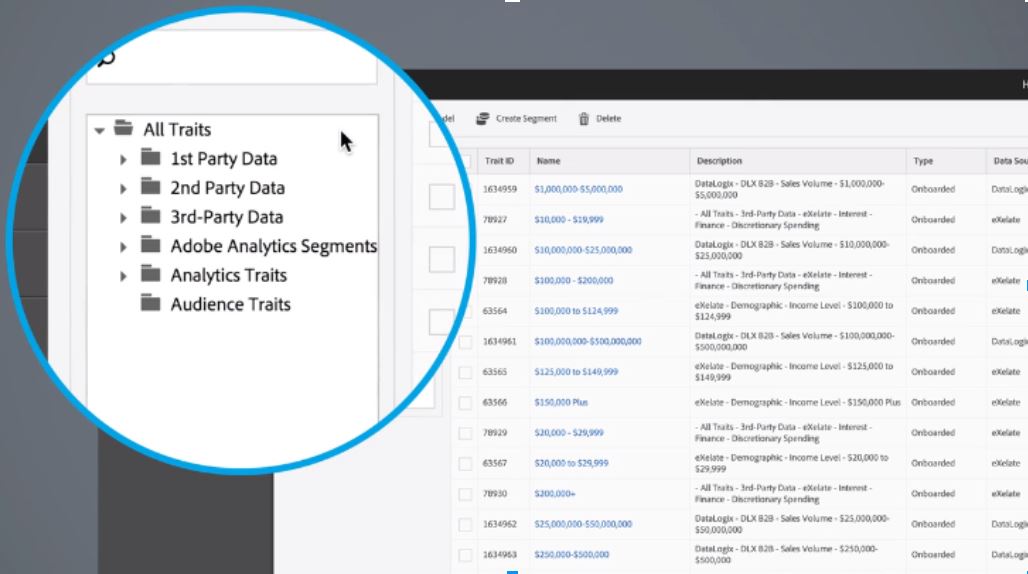 Third-party data is that which has been purchased, that augments your customer data. Adobe Audience Manager analyses these different types of information to better define and refine your audiences.
The Defining, Single User Cookie ID
Adobe audience manager performs cross-device identification that merges profiles across devices and households, matching devices back to a single individual or household to ensure maximum relevancy.
Adobe audience manager is engineered to identify and collect any form of identity, Mobile ID, Authenticated ID, Declared ID and so on to create more accurate and more comprehensive customer profiles.
Third Party Data Enhancement Capability
Third, Audience Marketplace – a feature within Adobe Audience Manager offers a brokerage of high value audiences that can be activated for cross channel digital campaigns.
It enables companies to buy and sell data assets in a trusted and transparent environment. This allows agencies to monetise data by creating new revenue streams on owned and operated data assets.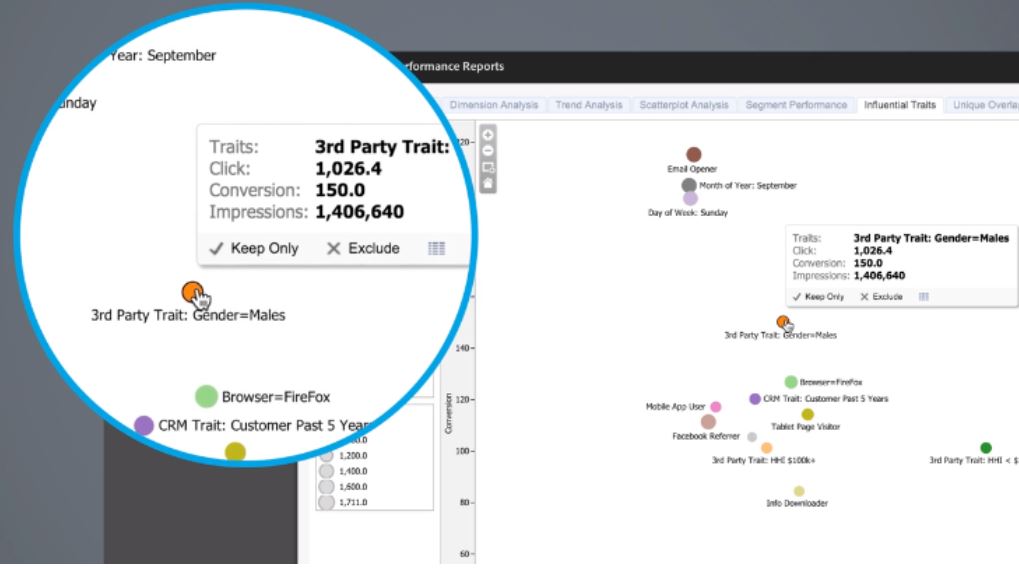 Summary
Adobe Audience Manager makes it easier, faster and more cost efficient to organise data from the Adobe Marketing Cloud, acting as a single data platform for customer information across Digital Marketing Solutions.
Adobe Audience manager can also be integrated with solutions beyond the marketing cloud, including your client's CRM, analytics and other marketing platforms, making your marketing even more powerful.
Adobe Audience Manager helps hundreds of brands across multiple industries around the globe use data to discover valuable customer insights that help marketers make better decisions that result in more impactful experiences for their customers. It's time to harness your superpower and put data to work for you and your clients.
Audience Manager Prices and Services
Goji assists companies in their use of Adobe Audience Manager – Adobe's Data Management Platform (DMP). To get a quote on Audience Manager pricing, for case studies or reviews – please make contact via our contact form.